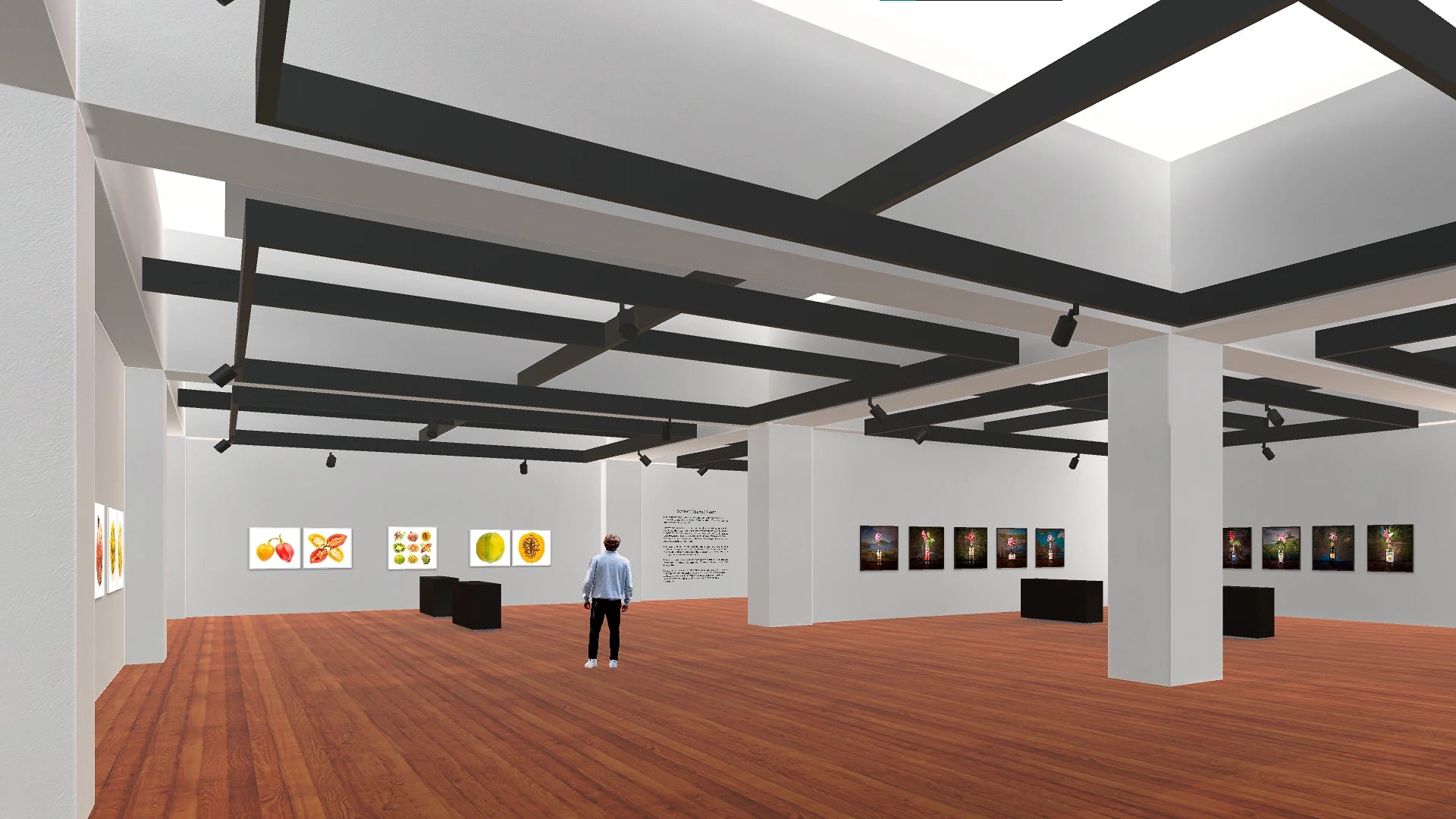 Visiting the virtual exhibition:
To enter the exhibition, please click or tap ENTER below.
For the best viewing experience, please use a device with a large screen, such as a desktop computer or a laptop. That said, you can still enjoy the experience on a tablet or smartphone.
How to move around the exhibition:
To move around, use the arrow keys, the WASD keys, or the arrow buttons on the screen.
To rotate your perspective, click and drag the mouse, use Q or E keys, or use the curved arrow buttons on the screen.
To move directly to a particular piece of art, simply click or tap on it.
Use the Prev/Next buttons on screen to move between artworks.
To learn more about any piece of art, click the Info/Learn More button.

New Series
Three new series were revealed in this exhibition. If you want a closer look at all the images, please click the appropriate links below.
And if you've ever had any doubt about the value or quality of my prints, please check out these testimonials from real Collectors.
★★★★★

I am in love with my photo. It is so lifelike and precise. Exactly how I remember things... PRICELESS!

Genelle

United Kingdom
★★★★★

I fell in love with Down Coast and just had to have it! A vivid display of my beautiful homeland right in my living room. The quality is great; bright and durable and will clearly last some years! Customer service was also A+ so I'll definitely be back and share my experience with friends!

Natasha

United States
★★★★★

Wonderful surprise for my husband, felt in love with Dominica during our holidays there early 2019. Quality is on top, and through this photo by Yuri, we make our stay in Dominica last longer 😉 Support from Yuri during the delivery, which occurred with no problem. I fully recommend!

Virginie

France
★★★★★

The entire ordering process was seamless. Choosing my print and canvas size, ordering and delivery all happened so easily. I am truly delighted with my piece of Dominican art which resides in my living room. Everyone who enters the house and sees this canvas is impressed by the richness/depth of color and how realistic the landscape/seascape looks. An amazing addition to my art collection. Thank you for the amazing job that you do highlighting the natural beauty of Dominica.

Brenda

United States
★★★★★

I was extremely happy with my order. Also Mr. Jones's assistance with choosing an appropriate frame is greatly appreciated. Thanks mucho

Albert

United States